Drop and Go
Don't have a 15+ person catering gig? No problem, we've got your weekly meat fix covered.
Once a week we offer a special meal for our customers and BBQ fans. It's our civic duty to smoke delicious meats and affordably serve the community. Select your lunch below to reserve an upcoming lunch.
Larger orders? We deliver orders directly to businesses free of charge. Tell your coworkers. Much love, meat heads.
Current Locations (WA Only): Grandview, Sunnyside, & Prosser
Payments: In-person when you pickup. Cash only.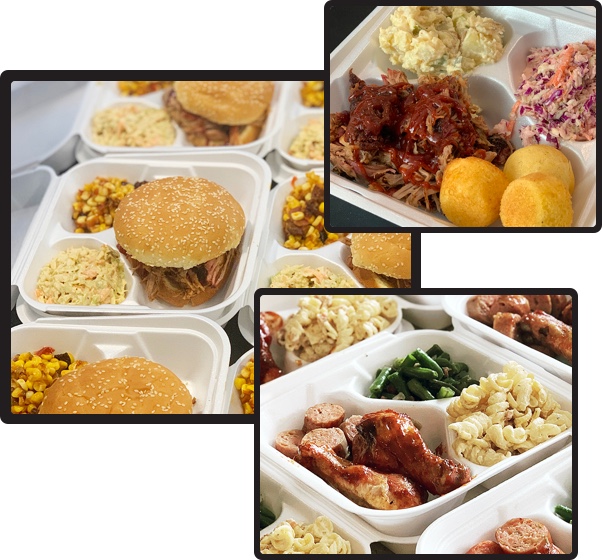 Bad Timing.
We haven't scheduled our next weekly lunch special yet.
Check back soon!